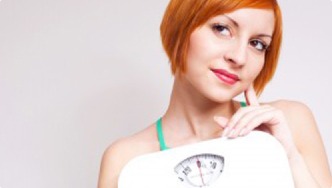 Every year I set the same resolutions – lose 15 pounds, cut out refined sugar, meditate daily, exercise 5 times a week – resolutions that seem like nostalgic wishes by mid February. This year I set the intent I am living with the intent to feel energetic, creative, joyful, centered and inspired.
And, while I am making a commitment to work out more often and eat more mindfully, I am committing to physical activities that make me feel connected spiritually and full emotionally rather than torturing myself just to shed pounds.
I am discovering a love of yoga (believe it or not, I am not a yogi – read about it here!) through a group class I am doing with other mom friends.  Historically, yoga has been a struggle for me as I have felt like I am "bad" at it.  But this year I am approaching it differently – inspired, as I often am, by the guiding philosophy of my good friend Tara Stiles.
Tara and I recently hosted a SCLA event in San Francisco and as I watched Tara twist and turn in amazing ways to hip hop music during our event, I noticed the intention to find joy, creativity, and challenge by those in her class. Tara's approach to yoga made it fun, rich and fulfilling for all those in the class, even if they couldn't keep up with her!
In an interview I did with Tara last year, she talked about the joy she discovered in yoga:  "(As a dancer), everything has to be perfect or you're not completing the movement. That's what was so exciting about yoga. You're going to your own limit and finding the ease in that moment.  From a mental, spiritual and emotional aspect it was definitely key. I was like, 'I have to do this forever!'"
What I am enjoying about my own weekly yoga class is that I can do it at my own pace.  And its social!  I have as much fun chatting with the other mom friends as I do stretching and breathing. We've always been big supporters of yoga here on Intent and encourage all of you to give it a try if you're looking for a practice that not only works you out but also helps you connect to your body through your mind and spirit.
I've also been on a few hikes on the lovely trails here in Santa Monica where I live, not checking my phone for emails, and walking in silence noticing the beauty of nature.
And, this weekend I plan to start running on the beach again – one of the most emotionally healing things I have done in the past. For my 40th birthday, I ran a half marathon and found a love for running because of how it made me feel emotionally. Working out with an activity that makes you feel happy and better about yourself is much healthier than doing something you hate because it'll trim fat.
Hopefully my strategy of living with intent this year will help me realize some of the changes I am seeking in my life more effortlessly and with lasting impact.  And more importantly, because I am having fun, feeling connected and inspired, I am anticipating my physical time, rather than feeling burdened by it. This will keep me motivated to stay on the path to healthier living!