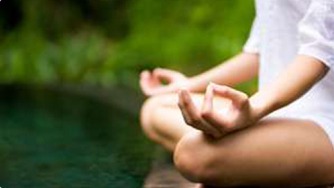 This afternoon as my husband, two daughters and I wandered the streets of Hanoi, Vietnam, we reflected on 2013 and shared our hopes and dreams for 2014.  (We are in Hanoi on an incredible family vacation to meet family who is living here.)
2014 is a big year for my family.  Leela, my youngest daughter, will be turning 10 years old.  Tara will be entering middle school, an experience that will broaden her world and intellect.  My husband has some big milestones that are years in the making, which will manifest in 2014.  And I will be writing my book, Living with Intent!
However, we decided not to focus on what we wanted to do (our goals), but to reflect on how we wanted to feel, what we wanted to create and achieve, and how we wanted to serve (our intents).
There are several steps I use when thinking about how to set intents.  (I will be writing about these extensively in my book, of course!)
Our intents come from a place deep inside of us – they are the kernels of who we aspire to be, what we want to feel connected, and how we feel purposeful in our lives.  To set intents, we need to know ourselves.
So the first step for setting my own intents is meditation, reflection, and silence.  For now, I am calling this step Incubation.  (Please let me know if you have a better word that starts with I – I am trying to create a step-by-step guide based on the letters I-N-T-E-N-T.  I'm not thrilled with incubation although the word expresses my idea.)
Incubation is tapping into the silence between our thoughts and getting in touch with our soul.  It is about transcending our minds chatter, and feeling at peace with our selves – letting go of our insecurities, anticipations, fears. And in this process, we begin to naturally sense the seeds of desire that bubble up from that place of silence and peace.  We know what will make us feel happy, connected, and purposeful.  Sometimes, we may not be ready to express it in words so it is important to give ourselves the time to incubate these deep desires.
With time, we are able to articulate our intents to ourselves and those around us.  I am a believer in creating networks of support to share ones intents.  The support and accountability one gets from others make the journey of realizing our intents meaningful and fun.  And thus why I hope you will all share your intents and your journey with us  for 2014!
Here are some of my intents for 2014:
My intent is to connect deeply with those I love – being a source of support, laughter, and inspiration to their every day life.
My intent is to feel energetic and vibrant physically and emotionally every day – and in turn, set some goals for diet, exercise, and regular meditation.
My intent is to write my book with joy and inspiration, staying true to my desire to share the power of intention to transform ones life.
My intent is to grow Intent.com, nurturing a community I feel honored to be a part of.
I look forward to reading all of your intents, and more importantly to read your updates and comments supporting each other as the weeks and months continue.
Happy New Year!!  2014 promises to be fantastic!!