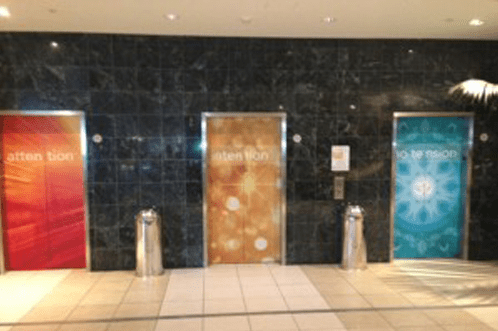 Every December, like millions of others, I set new years resolutions.
Lose 15 pounds.  Keep in touch with friends.  Exercise 5 times a week.  Start yoga. Write a book.
Jan 2nd or 3rd I usually make it to a yoga class, cramming the studio with the other newbies who have made a similar commitments.  I visit the gym, having to wait for the elliptical machine, in our normally not so crowded gym.  I shop at the local farmers market, inspired by the freshness of the fruits and vegetables and think how could I shop anywhere else?  I call a friend, feeling so happy to reconnect.  I commit to writing and am excited by the possibilities!
But, by week 3, perhaps by early February, my gym visits are down to 2, my excuses for missing the yoga class seem totally justified, and I realize the book project may just have to wait a few more months.  Alas, new years resolutions end up making me feel a bit more guilty about all the things I didn't do, but wanted to, by mid February.
This is why I believe people should make intents, not resolutions.  I do believe there is a difference between intents and goals/resolutions.
Intents come from our soul – they are who and what we aspire for in our life.  Intentions reflect ones purpose, what gives us meaning or significance.  Intentions come from a place of mindfulness, of knowing what will give us happiness and peace.
So, an intent may be to lead a healthier, more energetic life.  To do that, we may set goals to exercise or eat better.  The intent may be to feel more connected, and one way to do that may be to reconnect with friends.  While it may be a technicality, I think when we thing about our intents, instead of just the goals, we will be more conscious and committed to taking action.
And to achieve our intentions, we need to set up an ecosystem to achieve them – giving ourselves time to be thoughtful and know what we want, creating networks of support from others, recognizing that we need to forgive ourselves for faltering, and taking deliberate action.  When we set an intent, we naturally pay attention to the situations, people and circumstances that help realize them.  In my own life, I have seen that sometimes the way I realize my intent manifests in a way that I never could have imagined.
So, for 2014 (and beyond), I'd like to invite you to set your intents now!  Spend the next week thinking about what you want in your life – what will make you feel emotionally, physically, spiritually connected next year.  Share your intents on www.intent.com and lets support one another.
I'd also like to shout out to Sports Club/LA who has been supporting this idea of intent!  As a sports club, I love the fact that they are sending this message of deeper fulfillment to their members.  Check out the photos featuring Intention on their elevator doors and they have inspiring quotes on intention inside.  Truly an honor to work with a group that is leading the way!